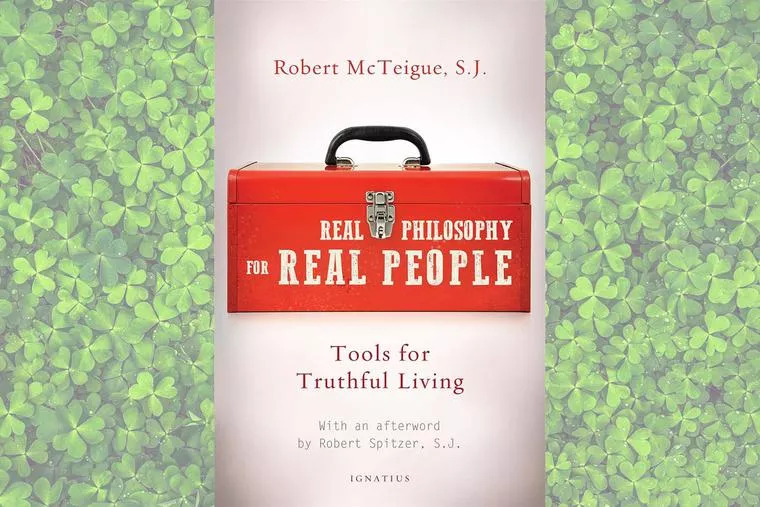 Father Robert McTeigue's philosophical pedagogy is blarney at its purest and best.
One of the healthiest manifestations of a healthy culture is the existence of book clubs. The gathering of kindred spirits, preferably round the hearth or at least in the flesh, to discuss worthy tomes, both old and new, is a sign of a vibrant and intellectually vigorous community. Although, as a resolute and dyed-in-the-wool techno-minimalist, I would always advocate these traditional gatherings over their techno-equivalents, there is a place in our day and age for online events and activities, including online book clubs. It is, therefore, with great pleasure that I have enjoyed getting together every week with Father Joseph Fessio and Vivian Dudro of Ignatius Press to record sessions of the FORMED Book Club. We've been doing this for a couple of years now and we've discussed many great books. The current title we're discussing is Real Philosophy for Real People: Tools for Truthful Living by Jesuit Father Robert McTeigue.
Read the essay on the National Catholic Register.